For the last month of the year, I'm being extremely ambitious and hoping to read eight books, so that my total of books read in 2017 goes up to 60 books. I currently want to read all the things, so I chose 13 books that I might want to read this month. My strategy is to read mostly contemporary and/or shorter books so that I can read as much as possible without getting burnt out.
Here are all the books I want to read in December: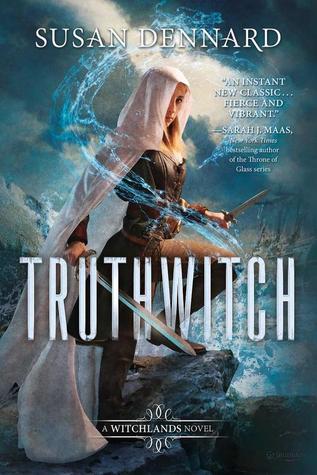 More than Fashion by Elizabeth Briggs – This New Adult book follows Julie, an aspiring fashion designer, who enters Behind the Seams, which is a competition/reality show in which people compete to win money to start their own business. I'm 15% into it, it's very easy to read and is helping me get out of the reading slump that I was in for most of November.
Six of Crows by Leigh Bardugo – I actually started reading this at the beginning of November and had to put it down because I couldn't get into it. Wait, don't panic, I don't think it's a bad book! The thing is that I read a lot of books in September and October, many of which were fantasy, and I was burnt out from reading all of them. But now I'm getting out of my reading slump, and I plan to read the entirety of Six of Crows before the year ends.
Simon vs the Homo Sapiens Agenda by Becky Albertalli – This book follows Simon, a closeted gay teen who is blackmailed by a classmate: either he helps him get a date with the girl he likes, who is Simon's friend, or he will out Simon to everyone. I've actually read this book before, multiple times, but the trailer for the movie came out and it was great. It made me want to read this book again because it's the cutest.
A Christmas Carol by Charles Dickens – I think we're all familiar with the ghosts of Christmas (thanks, holiday movies)! I picked up this book from Book Outlet at the beginning of the year, and now is the perfect time to read it. It's short, which helps with my goal of reading eight books this month, and it takes place during Christmas! However, I refuse to read it until our Christmas tree is up because I want there to be some Christmas vibes when I read it.
Of Fire and Stars by Audrey Coulthurst – This story follows Princess Denna, who is a magic user betrothed to a prince from a kingdom in which magic is forbidden (I think), but instead of falling in love with the prince, she falls in love with his sister. I just bought this book on my Kindle last night (it's on sale for $1.99), and I have a feeling it's going to be a fairly quick read. I'm hoping I'll get to read it this month.
Truthwitch by Susan Dennard – Safiya can tell when someone is lying; Iseult can see the bonds between people. They're best friends and have to fight people who would do anything to capture a Truthwitch. That's all I know about this book, but I've been in the mood to read it for a few weeks. I kind of don't want to read it right now; the other books in the series will take a while to come out, and I don't want to have too wait too long for them. But at the same time, I want to take advantage of my desire to read it. We'll see what happens when I post my December wrap up.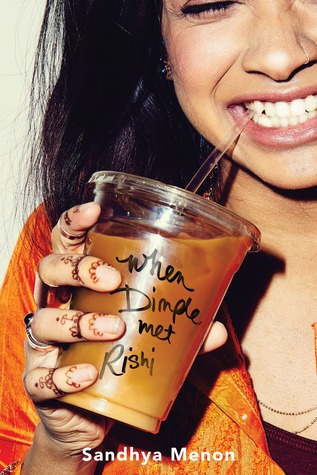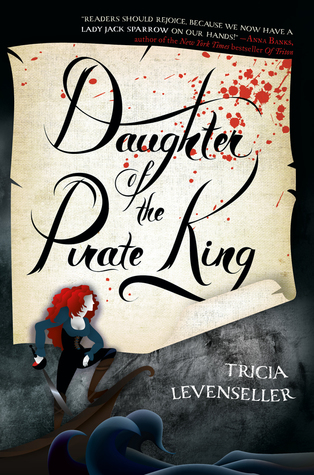 The Star-Touched Queen by Roshani Chokshi – This is a Hades and Persephone retelling following Maya, whose horoscope promises "a marriage of death and destruction." Her father marries her off as part as a political alliance, and she becomes a queen. People say this book is beautifully written, and I just got it during Book Outlet's Black Friday sale, so I can't wait to read it.
The Shadow Queen by C.J. Redwine – This is a book I never expected to read but, again, Book Outlet Black Friday sale. All I know is that it is a Snow White retelling with a beautiful cover. It's not too long or too short, so it will be perfect to read in December.
When Dimple Met Rishi by Sandhya Menon – Dimple Shah's parents want nothing more than for Dimple to find her Ideal Indian Husband, and they know exactly who they want to fill that role: Rishi Patel, the son of their old friends. Dimple, however, doesn't want to find her Ideal Indian Husband. She wants to go to a summer program for aspiring web developers. She's shocked when her parents agree to let her go without putting up a fight, but here's what she doesn't know: Rishi is going, their parents plan to set them up while they're there, and Rishi has no idea that she doesn't know they're supposed to be there to meet each other. I started listening to this book on audiobook during the summer. The story was interesting but I didn't like that each character had two narrators. I'm going to read the hardcover instead, when my Book Outlet order arrives.
Want by Cindy Pon – I don't know a lot about this book, but it seems like a mix of dystopia and sci-fi, in which a boy (Jason Zhou) and his friends try to take down a corporation that makes suits to prolong the lives of the wealthy but also may be the reason the suits are needed in the first place. I'm not a huge fan of either dystopia or sci-fi, but Want sounds fantastic. I can't wait to read it.
We Are the Ants by Shaun David Hutchinson – This is the story of Henry Denton, who has been abducted by aliens several times and is given a choice: let the world end or press a button and save it. I've seen nothing but praise for this story, so I know I want to read it as soon as it arrives.
Daughter of the Pirate King by Tricia Levenseller – All I know about this book is that the main character is the daughter of a pirate king, and I think she lets herself be kidnapped on purpose to fulfill a goal. That's all I need to know.
The Upside of Unrequited by Becky Albertalli – Last but not least is Becky Albertalli's second book! I can't believe I still haven't read or even own this book. It's about Molly, who is fat and Jewish. She has had 26 crushes but has never acted on any of them (relatable). When Molly's twin sister, Cassie, gets a girlfriend, Cassie decides that she's going to help Molly get a boyfriend. I love Simon vs. the Homo Sapiens Agenda with all my heart, and I'm hoping I'll feel the same about this book. The reason it's the last book on my TBR is because my brother is giving it to me as a Christmas present, so I won't have it until late December.
Bonus book (because I was approved for it on Netgalley when this post was almost finished and I can't be bothered to change the entire layout of it to accommodate another book):
Girl: Love, Sex, Romance, and Being You by Karen Rayne – "an inclusive growing-up guide for teen girls with information on gender and identity, dating and romance, relationships, and sex." This book is non-fiction, and I figured it was worth a read since I was a teenager not that long ago. I'm hoping it will end up being informative and awesome.
That's it for my December TBR. I know I won't get to read all of these books, but these are the books I will be choosing from throughout the month. Have you read any of the books on my TBR? What's on your own December TBR? Let me know!