Hey, everyone! I am the kind of reader who postpones reading all the books she wants to read because she's afraid she won't like them. As a result of that, I have plenty of books that I've owned for years but have never attempted to read. One of my goals for 2018 is to finally read most, if not all, of the books that I'm excited about and think I will love.
Here's a list of ten books that I want to read in 2018: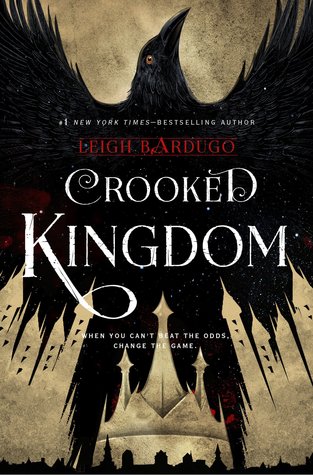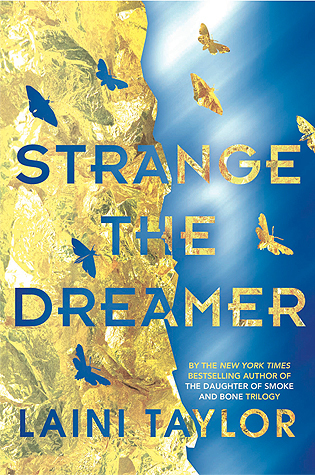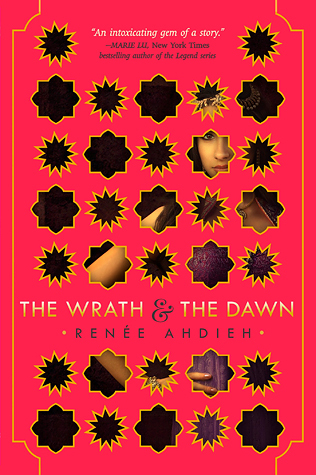 Crooked Kingdom by Leigh Bardugo || I just finished reading Six of Crows, and I think it's my new favorite book. It was everything I've been searching for in a book: cons, morally gray characters, angsty ships that don't take over the plot, and whole bunch of badassery. Crooked Kingdom is definitely at the top of my TBR.
Strange the Dreamer by Laini Taylor || This is not a book I've owned for a long time. In fact, I've had it for less than a month. However, it is one that I've been interested in since before it came out. I don't know too much about it, except that it follows a librarian who is obsessed with a lost city called Weep, and I think he goes on an adventure to find it. Everyone says the writing is beautiful, and I can't wait to read it.
Falling Kingdoms by Morgan Rhodes || This series is one of the reasons I decided to make this list. I've owned most of the series since 2015 but haven't even read the first book. I am really into the idea of YA fantasy with a big cast of characters and this is one that is highly praised by many people. The last book in the series will come out this year, so I need to start the first book soon.
The Wrath and the Dawn by Renée Ahdieh || This is another one that I have owned since 2015 and heard great things about. I'm currently into angsty ships, so I'm hoping to read it in the first half of the year.
An Ember in the Ashes by Sabaa Tahir || Yup, you guessed it, another fantasy book that everyone raves about but I haven't read yet. All I know about this one is that it's inspired by the Roman Empire and that one of the characters is a soldier and another, a slave. I have high expectations for this one.
        
Vicious by V.E. Schwab ||This book is about college roommates who discover that the secret to superpowers is near-death experiences.
A Court of Thorns and Roses by Sarah J. Maas || This is a book that I'm nervous to read, to be honest. ACOTAR seems to be a book that people either love a lot or hate with a passion. It's about a girl who kills a Fae and is kidnapped by other Faes as a punishment for her crime.
Lair of Dreams by Libba Bray || Lair of Dreams is the sequel to The Diviners, which is about a girl who can see a person's memories by holding an object that belongs to them. I read The Diviners at the end of 2016 and loved it. People say the world gets expanded a lot in the second and third books, so I can't wait to finally continue this series.
Lord of Shadows by Cassandra Clare || Lady Midnight was one of my favorite books of 2017. I love the Shadowhunter world, and Lady Midnight introduced me to one of my favorite Shadowhunters ever (Mark Blackthorn), so I want to continue this series in 2018.
Daughter of Smoke and Bone by Laini Taylor || The main reason this book is on the list is because I've owned the entire series since 2015 and have never made an attempt to read it. One of my reading goals for 2018 is to read or get rid of all of my unread books from 2015. I don't want to get rid of this series, so I need to start reading it soon.
That's it for my list of books to read in 2018! What is one book you need to read this year?