Title: The Paths We Choose (Lillac Town #2) 

Author: M. Hollis
Genre: New Adult
Publication date: April 6, 2017
Purchase link: Kindle Edition
Rating: ★★★★★
Recommended for: People looking to read f/f romance with Latinx characters, and like stories that focus on characters and their day-to-day lives.
Summary:
Lily Ferrari enjoys having control over every detail of her life. Ever since she left her parents' house to gain her freedom, she decided to fully own her autonomy. But an unexpected visit from her little brother may change the path she chooses to follow.
Add to that a casual fling with the bright architect Mayte González, and Lily's summer is turning out more interesting than she expected. It certainly beats the routine of working extra shifts at Johnson's Bookstore.
A few weeks before her college life begins, Lily needs to figure out if she's wrong about the past or if she should continue to protect her heart at all costs.
Sometimes moving forward is only possible if you have the right people by your side.
Review:
Thanks to M. Hollis for my e-ARC of The Paths We Choose!
In just a few seconds, she is being embraced by all her roommates. She thinks about all the bad that happened to her in the past few years, and how they have changed her. Losing her family, leaving her old life behind, picking herself up and starting all over again. But it was all worth it because of the love she gained from her new friends.
If you've been around for a while or have seen my Goodreads, you may know that I didn't like The Melody of You and Me a lot. I had a couple of problems that prevented me from loving the story like I hoped I would. Its companion sequel had a few of these problems too, but I enjoyed it a lot more.
I don't have too many complaints, so I'm going to get what I didn't love out of the way first: the storytelling. The main thing that affected my enjoyment of this book was that there was a lot of telling and not enough showing. We would be told that the character felt this and that, but there wasn't anything in the text to back up those feelings. There were also some paragraphs that felt like they ended awkwardly; the main character, Lily, would begin to describe something and end abruptly, saying that she would deal with it later. This is something minor, but I feel like reinforcing little things like that would have made the narration stronger.
Another thing that I felt could use some reinforcement was the present tense narration. I used to write, so I know how hard writing in present tense can be, especially for those of us who don't speak English as a first language. That being said, I noticed that sometimes the wrong tense was used, especially when switching from describing a scene in the past to the present. This only happened once or twice, so it's not something that actually made me like the story less. But it's another thing that can make the story stronger when done correctly.
One thing you must know about the Lillac Town novellas is that there isn't a big plot. The stories revolve around the daily lives of the main characters and mostly focus on the romance. This was something that threw me off while reading The Melody of You and Me, but this time around I knew what to expect and I ended up really liking it. The Paths We Choose had a relaxing feeling to it; it is the kind of story that would make for a really good read in between big, exhausting books, or simply when you want to relax and have a good time.
Now… on to the positives. Brace yourself because there's a lot of them.
"We are your best friends. Your family. You can always count on us. You need us to move mountains? We'll do it. You need us to hide a big secret? We'll do it."
The characters were awesome! I didn't love the main characters from The Melody of You and Me, but Lily and Mayte were a lot more interesting, in my opinion. Lily was a sort-of-grumpy mom friend who was the glue of her friend group. Mayte was a talented artist and architect with a heart of gold. Lily's roommates were funny and the kind of supportive friends you'd like to live with. And… almost. no one. was. straight. Most of the girls liked more than one gender, which was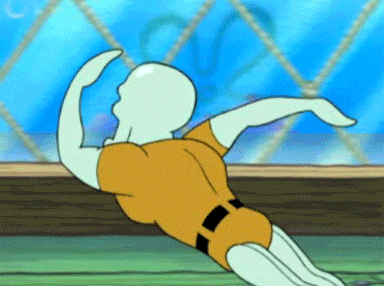 And can we take a moment to talk about how many of the characters were Latinx and/or PoC?!
*coughs* Okay, moving on.
Lily's story felt like it had more substance than Chris's story, maybe because I got to know the people in her life and how they shaped her into who she was. I got to know her friends, her brother, her… parents, and I saw how she was before and how she was by the end of the novella. Her character development was noticeable; I got to see her go from being reserved and unwilling to have relationships with people to finding out that there are some people that she might want to have her in life.
Also.
I can't wait for the next novella. I already ship the couple it will feature.