Hey, guys! In the month of November, I read two books. That's been the amount of books I've been able to read every month since July, so I had a pretty average reading month. I get a little more ambitious than that in December, though.
The books I read in November were:
I have a review for this book scheduled, so I will say is that I expected to hate it, but I ended up enjoying it a lot.
Rating: ★★★★★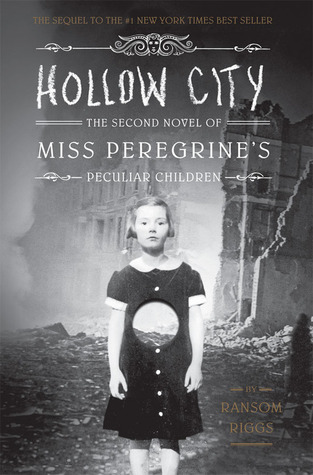 I didn't love Miss Peregrine's Home for Peculiar Children, but I enjoyed it enough to give the second book a chance. I was especially excited when my friend let me borrow her copy of it but ultimately, I did not like the book as much as I thought it would. It was a lot more interesting than the first book, but it was too uneventful. Even though things were constantly happening, it felt like they weren't making any progress and were just prolonging the inevitable. The one thing for which I was waiting the entire book began to happen at the end. I also had big issues with the way a Russian character was portrayed.
I will read the next book, but not any time soon.
Rating: ★★★★★
And now… on to my December TBR.
These are the books I hope to read in December: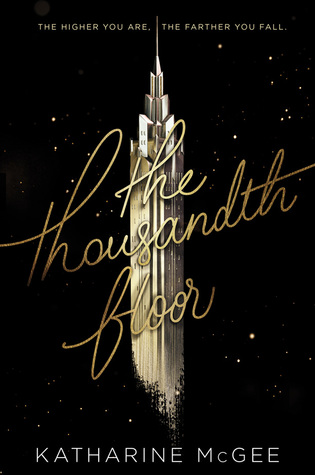 The Diviners by Libba Bray – I am currently reading this book, though at the moment I have only read 28 pages. I wanted to take a paperback to university to read when I was taking breaks from studying for finals. Of course, I picked the biggest book I could find. ☺ I'm not entirely sure what it's about, but it's set in the 1920s and there are ghosts. The main character is "scandalous" for the time period, which is something I am enjoying.
In the Country We Love by Diane Guerrero – Diane Guerrero is an actress of Colombian descent, best known for her role in Orange is the New Black. I am not familiar with her work, but her book was the Daily Deal on Amazon about two weeks ago, and I was really intrigued by her story. Her parents and brother were deported to Colombia when she was fourteen. She was born in the US, so she got to stay there. This memoir contains the story of how she grew up without her parents and went on to became an actress. I have already started listening to a few chapters, and I hope to finish it in December.
Cherry by Lindsey Rosin – You'll notice this book in one or two of my upcoming posts; I am really excited about it. Sorry not sorry. It's about a group of friends who make a pact. It sounds like a fun and informative book. It's the next book I plan on starting.
Queen of Shadows by Sarah J. Maas – I'm not actually sure I'll read this in December, which is why you'll see it again soon… BUT I hope I can read it this month. I'm just not sure I can read two gigantic books in one month without going into a reading slump. But we'll see.
The Thousandth Floor by Katharine McGee – This is the last book I'm planning to read this month. It's been described as a futuristic Gossip Girl, which is something I am definitely here for. It's a dystopian, but it sounds a lot like a contemporary with futuristic elements. It should be pretty easy to read.
Which books did you read in November? Which are you hoping to read in December? Let me know!