Top 5 Wednesday is a weekly book meme hosted by Sam from Thoughts on Tomes. This week's topic is Favorite Villains.
I am the kind of person who likes books to have three dimensional villains. The kind who, even if you hate them with all your being, make you understand their intentions. Or, at the very least, those who aren't evil for the sake of being evil. They makes stories so much more interesting for me.
This list was really hard for me to compile. The villains in the books I've read are usually bland and boring, and so none of them are really the kind that I love to hate. However, I will mention the villains who stand out to me for one reason or another.
Warning: There will be spoilers ahead.
1.
Okay, I lied a little bit. I do have a favorite villain. (Or I did, when I read the series. I don't know how I would feel about him now.) Not very surprisingly, my favorite villain is Sebastian Morgenstern from The Mortal Instruments by Cassandra Clare. I hated him while reading the books, and that feeling grew and grew the more time passed. But I still found myself hoping he would get his redemption. He wasn't even born when his father made him a monster, and no baby deserves that. I was hoping he would get the chance to have a normal life. But as far as villains go, he got a good ending.
2.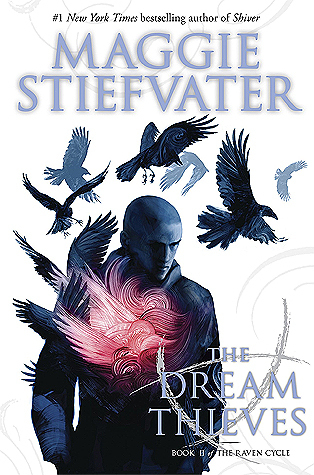 This villain (and the ones to follow) is not actually among my favorite villains, but I do find him interesting. That villain is Joseph Kavinsky from The Raven Cycle by Maggie Stiefvater. I wanted to see more backstory on him. I wanted to know how he became such a messed up person. Unlike with Sebastian, I did not care about him getting a redemption arc.
3.
Next up is Gaea from The Heroes of Olympus by Rick Riordan. How does the earth become evil? And how is it really possible to defeat a villain that is everywhere? What was Gaea like in the beginning of times? (Has this been discussed in the series? Because if so, I don't remember? But really, HOW does the earth becomes evil? I would like to know.)
4.
A villain I was actually really invested in when I first read the book was Maven, from Red Queen by Victoria Aveyard. I had absolutely no idea that he was evil, and I was so shocked when I found out he wasn't the perfect boy I thought him to be. I hoped there would be perfectly reasonable explanation for why it was revealed he was evil (he was forced to be evil by his mother, he wanted to protect everyone from her, blah blah). I haven't read Glass Sword yet, but from what I've heard, eh… maybe I shouldn't hope for anything at all. I expect he will fall from this list when I continue the series, and I will lose the only character I didn't find entirely boring.
5. The last villain I will mention today is Arobynn from Throne of Glass by Sarah J. Maas. He is definitely not among my favorite villains. But, like with Kavinsky, I want more backstory on him. Maybe I will get it when I read Queen of Shadows… I hope.
An honorary mention goes to The Darkling from The Grisha trilogy by Leigh Bardugo. I haven't read the books yet, but I have a feeling that when I do, The Darkling will take the crown for my favorite villain. ☺
What are some of your favorite villains and why?