Top 5 Wednesday is a weekly book meme hosted by Sam from Thoughts on Tomes. This week's topic is Books I Want to Re-Read.
I know of a lot of people who don't like to reread books, but I am not one of them. I love rereading books I have read and enjoyed, though I haven't done it in a long time. Lately I've been thinking a lot about books I want to read again; this topic is perfect for me.
1. 
The first book I would like to read again is The Host by Stephenie Meyer. It is not my favorite out of every book I want to reread, but when I think about books I've already read that I want to read again, this one comes to mind every time. I loved it a lot at the time, despite my dislike for Jared even when he was "nice." I want to see if I would love it again. (Additionally, this book was given to me as a gift and it's very special to me. That may  greatly influence my desire to reread it.)
Bonus: I would also like to re-read Twilight.
2. The next book I want to reread… is actually seven books. But I'm counting it as one so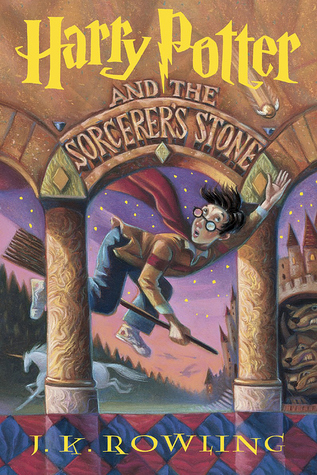 I can talk about more books. That is, of course, the Harry Potter series by J.K. Rowling. I'm sure lots of people will be talking about this series as well, but it's the kind of series you want to read over and over and over again. I read it in December 2010, so it's been five years, eleven months and a few days (depending on the book) since I've read it. I have read the first book once since, but it was approximately two years ago. I am definitely due for a reread. I don't remember much of what happens, so it's likely reading the series again will feel like I'm reading it for the first time.
3. Another book I want to re-read is Simon vs. the Homo Sapiens Agenda by Becky Albertalli. I read this book in April 2015, and I've reread it twice since. And yet, I have missed these characters for months and want to read about them again (and again, and again, and again). This is the kind of book that makes me want to reread it before I'm even finished with it. I don't know why, but I just love it so much.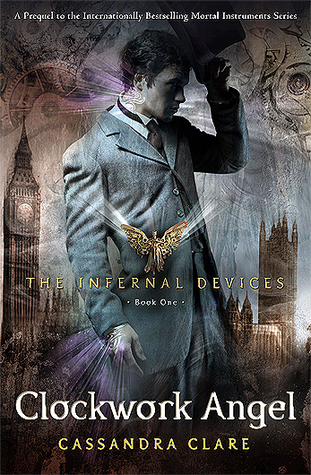 4. A trilogy I haven't read in quite a while is The Infernal Devices by Cassandra Clare. This used to be one of my favorite series, and I was completely in love with Jem. Therefore, I need to read it again.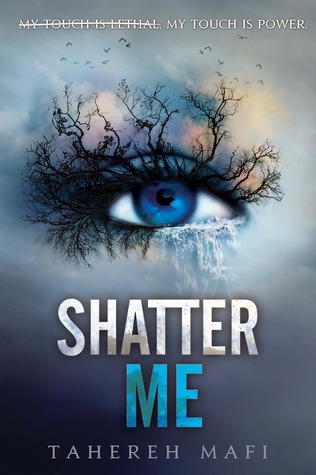 5. Last but not least is another trilogy: Shatter Me by Tahereh Mafi. This trilogy was also among my favorite books, but my reading tastes have changed a lot since I first read it in 2013. I want to read it again and find out if it is still on my list of favorite books.
Bonus series I want to reread: Vampire Academy and Bloodlines by Richelle Mead. Just because they're fun.
What are some of the books you want to reread? I'd love to know. ☺