Hi and happy February! Does anyone else feel like January lasted a million years? I read five books in January, and it feels like it's been months since I read all of them. Nonetheless, I am here to tell you what I read in January.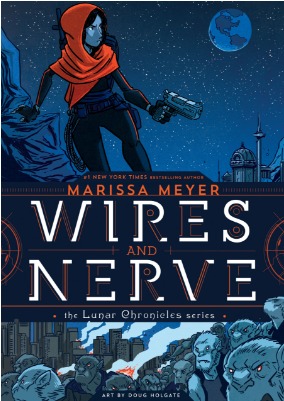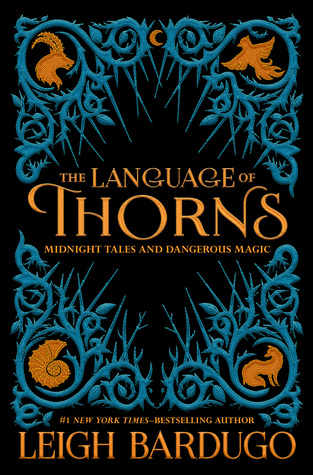 I had a mini readathon by myself on January 1st and read two books.
The first book I read was The Upside of Unrequited. It's about a girl named Molly who's had 26 six crushes but no boyfriends. She's fat and always feels like she has to be careful when it comes to relationships. When Molly's sister Cassie gets a girlfriend, Cassie picks a boy whom she thinks would be a good boyfriend for Molly. But Molly might begin to have a crush on her new coworker, Reid.
I have mixed feelings about this book because, even though Simon vs the Homo Sapiens Agenda is one of my favorite books, I don't really like the way Becky Albertalli writes. I don't know what it is about her writing style that just doesn't click with me. I gave it three out of five stars because it was a quick read and I related a lot to Molly when it came to weight/body image (though those scenes were hard to read). It was okay but far from my favorite Becky Albertalli book.
Next, on the same day, I read Wires and Nerve, Vol 1 by Marissa Meyer. It's a graphic novel set in the world of The Lunar Chronicles, and it takes place after Winter. It follows Iko as she tries to hunt down Lunar Operatives or whatever they're called. To be honest, it was… bad. There are so many interesting aspects of this world that could have been explored in the graphic novel, but instead it was some boring plot in which Iko hunts the wolf soldiers. The characters were all one-dimensional, and those we know from the previous books were different from who they were in the actual series–and not in a good way. It's like all of them had one characteristic and that was it. As for the romance… can we even call it that? There's a guard who hates Iko and mistreats her because she's an android. I don't understand why she likes him. I gave Wires and Nerve, Vol 1 two stars.
The next book I read is actually one that I started in December and finished in early January. That book is no other than Six of Crows by Leigh Bardugo. I bought it in late 2015, so I almost can't believe I'm including it in a 2018 wrap up. Yikes. I need to read my books sooner. There's a lot going on in this book, but the most simple way to summarize it is the tagline on the cover: "Six dangerous outcasts. One impossible heist." I finished the Shadow and Bone trilogy in November and thought I probably wouldn't like SoC as much as S&B. But wow, was I wrong. I don't know how to explain how I feel about this book. It was so, so good. It was everything I wanted White Cat by Holly Black to be, and way, way more. It was my first five star read of 2018.
I was still in a Leigh Bardugo mood after Six of Crows, so I read The Language of Thorns. It contains fairy tales from different countries of the Grishaverse. I read the three Ravkan stories years ago (before I even started reading the Shadow and Bone trilogy), and it was a fun experience to revisit them after reading the books. I loved all of the stories and wish Leigh Bardugo would write more of them. I gave The Language of Thorns four stars. (It might have been five if it had come with The Demon in the Woods; that's not a fairy tale, so I understand why it wasn't included.
The last book I read in January was We Are the Ants by Shaun David Hutchinson. We Are the Ants follows Henry Denton. His boyfriend died by suicide, his brother is having a baby, his grandmother is sick and he is regularly abducted by aliens. So when the aliens let him know that the world is going to end and he can stop it by pushing a button, he's not so sure he wants to. This book was so, so good. It was my second-favorite read of the month. All of the characters were interesting: Henry, his family, his friends, his dead boyfriend, the boy he hooks up with, everyone. All of them felt real, like they were more than just people who were in Henry's life. Instead, I could tell they all had their own lives and problems that had nothing to do with Henry, even if they were never explored. I wish a few things about the plot had been resolved by the end, but ultimately We Are the Ants is a great book. I gave it four stars.
That's it for my January wrap up! Have you read any of these books? If so, what did you think of them?